We love to feature updates from our Indiana Tech alumni. Did you get a new job? Were you promoted? Did you retire? Maybe you're celebrating a special anniversary or wedding, or welcoming a child to your family. We want to celebrate with you! Email alumni notes you wish to share to LAZuber@indianatech.edu and you can see them featured in the magazine!
Paul Caravano, BSEE 1971, is celebrating the 47th anniversary of his graduation as well as his 47th wedding anniversary with his wife, Christine. The dates are only one day apart!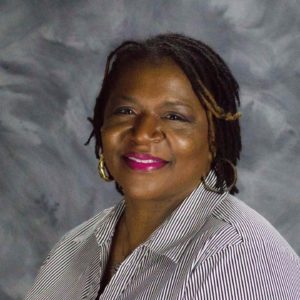 Anita Crusoe, AS in Accounting 2017, retired from the Fort Wayne Fire Department on June 23, after 21 years in the combat division. Anita was a member of the Critical Incident Stress Management team, where she assisted with training and recruiting. She is one of eight African American females hired by the FWFD in its 179-year history and the first to retire from the combat division. Anita is pursing a bachelor's and master's at Tech and plans to become a CPA.
On Friday, July 27, 10 former and current Indiana Tech students returned safely from a deployment with the 122nd Fighter Wing, which is stationed in Fort Wayne.
Indiana Tech welcomes home and thanks the following for their service:
MSgt Larry Cobb (current student)
TSgt. Ronald Dornseif, BSOL '16
TSgt. Aaron Duff, BSOS '17
MSgt. Henry Hatfield, BSIS '16
TSgt Joshua Lewis, BS Web Development '11, AS Graphic Communication '11
TSgt Sean Mangan, BSOL '17
Capt. Alana Minx, BSBA '06
1st Lt. Aaron Pence, BSOL '13, MBA '16
MSgt. Seth Tuggle, BSBA '17