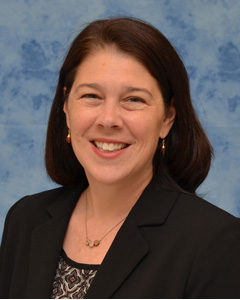 Dr. Meg Gardinier has joined the faculty of Indiana Tech's Ph.D. in Global Leadership.
Dr. Gardinier has more than 15 years of experience working in global education. Her areas of expertise include global learning; culturally responsive teaching; peace, human rights and global citizenship education; internationalization; international development; intercultural and global competency; and qualitative research.
She has extensive experience in leadership and coordination of multiple parties, including academic institutions, advocacy networks, international and inter-governmental agencies, and non-governmental organizations.
Dr. Gardinier earned her Ph.D. from Cornell University. She is an active scholar in global education and global citizenship, and most recently was a faculty member at Florida International University.
She resides in North Manchester, Indiana, with her husband and their two sons, Daniel and Luke.
In other news related to Tech's Ph.D. program, Dr. Joshua Long, associate professor of economics in our College of Business, is serving as interim director of the program.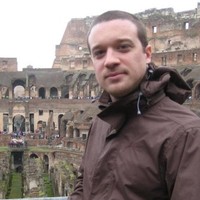 Dr. Shane Fudge has been added as a faculty member to the College of Business' sports management program. He has studied and worked in the sports management field internationally over the last decade, and most recently as a faculty member at State University of New York. His experience includes sport event management, youth recreation, coaching, fitness and wellness training/consulting and sports information dissemination. His research interests include organizational behavior in worst-case scenarios and nonlinear dynamical systems as behavioral indicators for leadership competencies. Dr. Fudge earned his Ph.D. from the University of Canberra, Australia.
Tim Allwein, associate vice president for quality and accreditation, was recognized at the Higher Learning Commission's Annual Conference in Chicago for 10 years of service to the commission's Peer Review Corps. In addition, Tim chaired an HLC-AQIP systems appraisal team this summer, leading a team of peer reviewers' accreditation evaluation of a member institution.
Christopher Nelson, assistant professor of business, spoke this spring via Skype at the University of Lille in Lille, France, on "Leadership Attributes Using a Servant-Leader Mindset." He will speak this fall at three universities in India on "Strategic Thinking for Small Businesses and Entrepreneurs."
Dr. Susan McGrade, professor of English, participated in a panel discussion at May's Humanities Educators in STEM Environments Conference at Trine University. Dr. McGrade joined faculty and division chairs from Trine, Rose-Hulman Institute of Technology and Manchester College to discuss "The State of the Humanities at STEM Institutions."
Justin Boyce (featured in cover photo), assistant professor of psychology; Lisa Brown, assistant professor of accounting; and Sherrill Hamman, associate professor of business administration; attended the Lilly Faculty Learning Communities Institute in June. The trio learned strategies for encouraging the development of more Faculty Learning Communities (FLCs) at Indiana Tech.
An FLC is a group of multidisciplinary faculty who meet regularly over the course of a year to engage in collaboration, discussion and other learning opportunities about enhancing teaching methods and student learning.
Boyce, Brown and Hamman, along with Jerome Heaven, associate professor of mathematics; Jack Phlipot, associate professor of biomedical engineering; and Beth Robinson, associate professor of recreational therapy; created the first Faculty Learning Community (FLC) at Indiana Tech three years ago and have shared teaching strategies, done peer reviews and made presentations about their work during that time. They hope to present at the Lilly Teaching Conference in October.
Dr. Crystal Karn, assistant professor of marketing and management, contributed to WalletHub.com about what one should look for when considering an airline credit card. You can see her submission here wallethub.com/credit-cards/airline-miles/#Crystal_Karn
Long-time College of Business professor Bradley Shank is moving to a faculty position in the College of Engineering. Professor Shank will continue pursuing his interest in computer-aided drawing by teaching CAD and 3D modeling courses.