When Indiana Tech launched its Ph.D. in Global Leadership program in 2008, it was the only doctoral program in the region, and among a small group in Indiana. Now, as this program enters its second decade of existence, it finds itself hitting its stride and looking more appealing than ever.
"Ten years in the Ph.D. world is pretty solid, particularly for our unique situation," said Dr. Angie Fincannon, who became the program's director at the beginning of the year. "Indiana Tech is a small, residential, private university, and it's pretty outstanding that they envisioned a doctorate program, aligned with the mission, and made it very successful.
"Now, we have some momentum, and we are extremely excited about our future."
What has changed
Quite simply, university leadership made a change in priority. It determined the Ph.D. in Global Leadership needed to be a flagship program for the university, and it gave the department the resources to make it happen.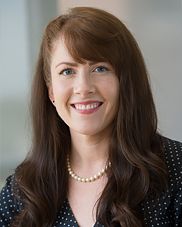 Program veteran Cammi Edmiston was promoted to be its assistant director.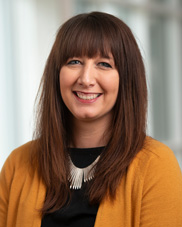 Kristin Conley was hired as the department's first admissions director.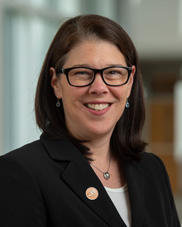 Dr. Meg Gardinier was hired as an associate professor to give the program two full-time faculty members. She joins long-time lead faculty member and associate professor Dr. Yulia Tolstikov-Mast.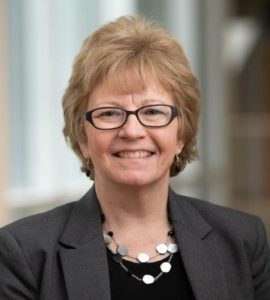 Sara Siebenaler was hired to be the program's dedicated administrative assistant.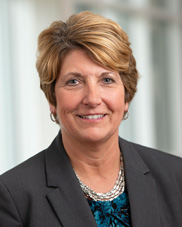 Finally, Fincannon, who has a wealth of well-rounded leadership experience in higher education, was hired, giving the program its first full-time director since late-2016.
"Dr. Einolf has been very supportive of the Ph.D. program, and both Dr. Kaplan and Dr. Watland have encouraged us to think out of the box to grow. I am excited that we are in the position now to make that happen," Fincannon said.
So, what does a flagship program look like to Dr. Fincannon?
"To me that means continuous quality improvement, staying relevant and staying aggressive in the market, and continuing to collaborate with different industries so that their needs are met," she said.
"There are many outstanding people out there that could earn a terminal degree, and they deserve the opportunity. Their roles at a university or as leaders in their company allows them to provide insight and influence, as well as live out their calling, with an earned doctorate. We hear this all the time with our graduates. This program has a wonderful opportunity; we have a quality product that can be life-changing for so many. The next step is envisioning new programs, valuable and available for different markets, different industries and different populations."
Some of the initial ideas Fincannon's team has come up with include:
Identifying and developing new concentrations of study. One currently being evaluated is for professionals in the not-for-profit sector. "We think this can be a great area of growth that will directly impact this community's efforts as well as so many others who lead non-profit organizations and foundations." Fincannon said.
Building an outstanding writing and research core. "We find that most professionals who want to pursue a terminal degree need help with research and writing," Fincannon said. "We want to help them not only be outstanding writers and researchers, we want to expose them to opportunities to publish and present and national and international conferences. How incredible would it be if every one of our students could, at one time or another, present at a conference or be published? We are working to build distinctive support in writing."
Creating a more robust and comprehensive calendar of global programming. "This will reinforce that every one of our students will have global competencies and understand how to be a leader within our complex world."
Partnering with leadership within Fort Wayne and northeast Indiana to enhance the region. "Fort Wayne is looking for opportunities that will help attract and keep people in this region. Education is one of those ways. Fort Wayne has a great asset in our Ph.D. program and we hope to connect it more locally with companies that have an international reach," Fincannon said.
A solid foundation
Despite being an online program, Indiana Tech's Ph.D. in Global Leadership is on solid footing. In fact, 77 have earned their Ph.D. from Indiana Tech since the program's inception.
"There are many online Ph.D. programs, and research shows that one of the biggest reasons students don't complete is due to isolationism and lack of mentorship," Fincannon said.
The program has implemented various resources to make students feel like they are part of the Indiana Tech community and minimize the feeling of isolation. Of those, weekend immersions are the most effective.
Twice a year, immersion weekends are held on campus to provide opportunities for academic enrichment as well as socialization with faculty and fellow students. Each student is required to attend three weekends through the course of their Ph.D. pursuit.
"In getting to know our students, many of them attend every immersion throughout their time as a student",  Fincannon said. "They say this is what makes the program. They get to know one another, work together, research together, present together and travel together."
Another thing that sets Indiana Tech's program apart is its emphasis on research early on in the program. The early curriculum includes three consecutive courses focused on research.
"Once they get into their content area, students realize the importance of being able to research and write in the appropriate style," Fincannon said.
Finally, students enjoy the opportunity to travel on global practicum trips—an optional but very rewarding component of the program. Over the years, Ph.D. students have visited more than 15 countries.
"Students love these opportunities to apply concepts they are learning in the classroom to real-world situations," Fincannon said. "The practical experience they gain is immeasurable, plus they have the opportunity to gain first-hand global research and integrate experiential learning."