Tech academic programs recognized among nation's best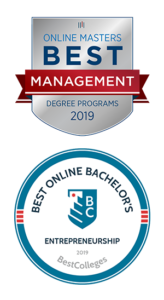 Two of Indiana Tech's online degree programs, the Master of Science in Management and the Bachelor of Science in Business Administration-Entrepreneurial Studies have been recognized among the top programs in the nation. OnlineMasters.com ranked the Master of Science in Management among the best of its kind in the country. OnlineMasters.com is a source for college rankings and higher education planning that bases its research on curriculum quality, program flexibility, affordability and graduate outcomes.
The Bachelor of Science in Business Administration-Entrepreneurial Studies was recognized by BestColleges in their annual program rankings. BestColleges is a college planning resource that helps students find the best school for achieving their educational goals. It does so by conducting research and assembling rankings, which guide prospective students toward institutions that provide a quality education and a meaningful learning experience at an affordable cost. It also offers additional free college planning, financial aid and career resources.
University board of trustees welcomes Michael Cahill, honors longtime trustee Diane Humphrey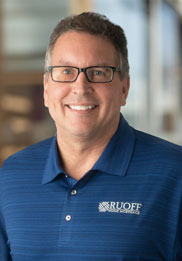 During the May 2019 meeting of the Indiana Tech board of trustees, the board voted to approve the nomination of Michael Cahill to join the board with the start of the 2019-20 academic year. Mr. Cahill serves as President of Banking Services for Ruoff Home Mortgage in Fort Wayne, a 600-staff firm with over 50 offices in Indiana, Ohio, Michigan, Kentucky and Florida. His service on the board began July 1.
During the May board meeting, board chair Gregg Sengstack also led the board with honoring departing longtime trustee Diane Humphrey for her years of distinguished service to the university. Her term on the board concluded June 30. Ms. Humphrey joined the Indiana Tech board in 2007, serving most recently as a member of the Institutional Advancement committee. A retired teacher, her commitment to education has continued throughout her service to Tech. In this, she continues a legacy of family support for the university – her father, Ed Schaefer was a longtime Indiana Tech board member and supporter, for whom the Schaefer Center is named. Her sister, Pat Schaefer, served on the board of trustees from 1992-2011, and was voted a lifetime Trustee Emeritus by the board in 2012.
Warrior Park athletic facilities completed
Following the dedication of the new softball stadium at Warrior Park in March, the track and field complex and the athletic building have also been completed this summer. A special ribbon-cutting event featuring tours of the facilities will be held during Homecoming 2019, October 3-5. The new athletic building will house team meeting rooms, a recruiting welcome center, coaches offices, and practice facilities for the men's and women's wrestling programs. Coaches moved into their new offices at Warrior Park in June, while the new track was completed in July.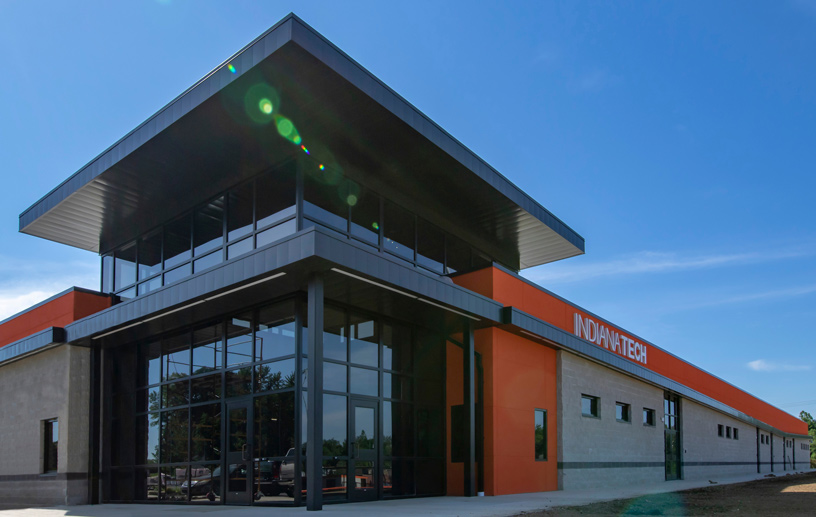 Career Center recognizes outstanding employers and student interns during 2019 RISE Awards
Indiana Tech's Career Center honored employer partners and student interns during its 2019 RISE (Recognizing Interns, Students and Employers) Awards ceremony. The RISE Awards recognize those who have done outstanding work in equipping Indiana Tech students for success in careers and life after college.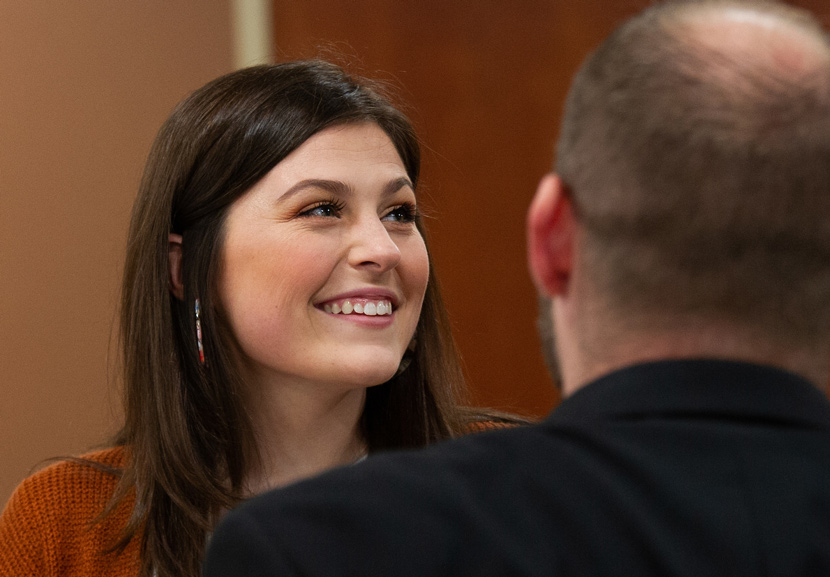 Indiana Tech 2019 RISE Award winners included:
Intern of the Year – Mara Zell, marketing intern with Franklin Electric. Awarded annually to an Indiana Tech student who has made outstanding contributions to an employer's business while demonstrating exemplary leadership skills, maturity and professionalism throughout their internship.
Intern Program of the Year – Fort Wayne Metals. Honors an employer internship program and/or an individual intern supervisor for their leadership, integrity, understanding, and support of their employees, both professionally and personally.
Employer Partner of the Year – For-Profit: Schneider Electric. Given annually to a for-profit company that has had a vital impact on internships during the past year and shown generosity in supporting Indiana Tech Career Center events, programs, and
Employer Partner of the Year – Non-Profit: Easterseals Arc of Northeast Indiana. Presented each year to a non-profit organization that has had a significant impact on internships during the past year and shown generosity in supporting Indiana Tech Career Center events, programs, and
Indiana Tech Internal Intern of the Year – Courtney Mack, interning with Tech Treasures. Recognizes the outstanding contributions and achievements of a student interning with an Indiana Tech department and their work to support fellow students, faculty, and staff members at the university.
Indiana Tech Student Employee of the Year – Cameren Hall, Conference Services. Awarded to an outstanding student employee who works in an Indiana Tech department while attending college full time.
During the RISE Awards ceremony, Indiana Tech also awarded honorable mention recognition to three Intern of the Year candidates:
Madhurima Mohite, engineering intern with Web Industries of Fort Wayne
Adam Swanson, software development intern with West Side Tractor Sales
Quentin Buck, engineering intern with Metal Forming Corporation
Additional Intern of the Year nominees included:
Austin Alexander, Midmark Corporation
Ethan Anderson, Steel Dynamics
Oko Anyabwile, Circle Logistics and Vera Bradley
Landon Bloir, Mad Anthony Brewing Company
Jordyn Brooks, MW Consulting Engineers
Justin Burge, Incipio Devices
Christian Corrion, General Motors
Leo Corso, Fort Wayne Metals
Joseph Deboer, Paulding Putnam Electric
Branson Dossen, Fort Wayne Metals
Sabrina Foest, Phillips Financial
Maysie Hewitt, Schneider Electric
Jasmine Hiss, Android Industries
Tim Hostetler, QSI Automation
Kendall Knapke, Mad Anthony Brewing Company
Tearra Lapsley, Allen County CASA
Hayley Newman, Charis House
Kobe Raypole, Rouxbe Online Cooking
Aqeel ur Rehman, Mobile Center, Inc.
Sean Williamson, Avancez
Joe Wolf, SDI LaFarga
Main campus hosts elite international athletes during IBSA Goalball and Judo international qualifier
Indiana Tech served as one of three host venues in the city of Fort Wayne during the International Blind Sports Federation's goalball and judo qualifier. Held June 28 – July 10, the event brought together (number) athletes from (number) countries, all seeking to qualify for the 2020 Paralympic Games in Tokyo, Japan. Indiana Tech partnered with the IBSA and Fort Wayne-based U.S. event host Turnstone to welcome athletes, coaches, national delegates and fans to the largest international event ever hosted in northeast Indiana.