The Sabah region of Malaysia is nearly 9,000 miles away from Indiana Tech's main campus in Fort Wayne, but as Director of International Admissions Sharmila Chowdhury found out in February, support there for our university is strong.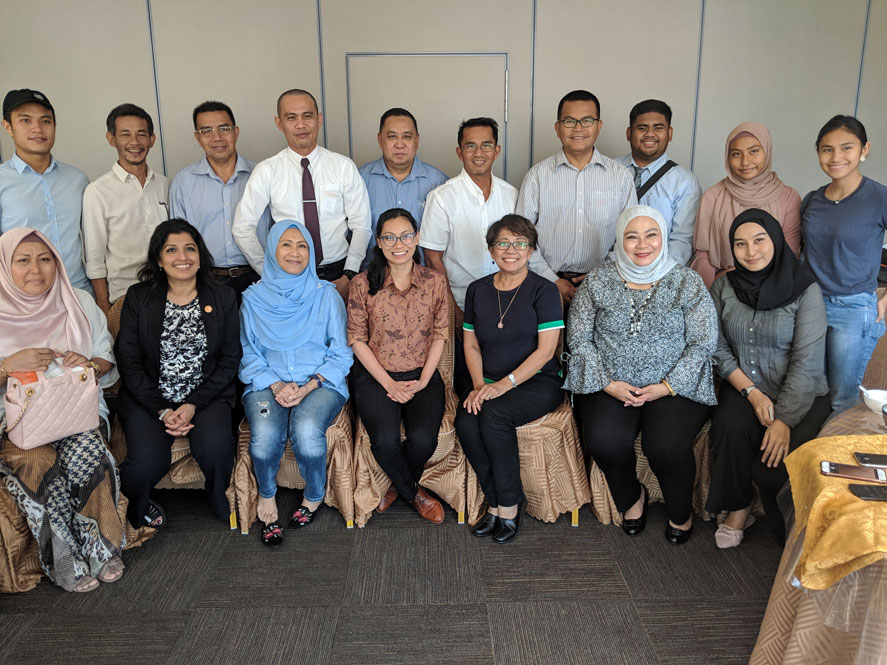 Back in the late-90s/early-2000s, a number of people from Malaysia took advantage of higher education scholarships through their government that allowed them to study abroad. As a result, around 200 students came to Indiana Tech to pursue their undergraduate or graduate degrees. In return, the students were required to return to Malaysia and work for a number of years for the government of Malaysia. A majority of the students who took advantage of the scholarships were from the Sabah region.
Sharmila was in country for a recruiting trip and reached out to Indiana Tech alumni in the region and asked if they would be interested in attending a lunch. Eleven alums attended the lunch with their families.
"The response was outstanding—people were really excited that Indiana Tech was there," Sharmila said. "I shared with them what Indiana Tech is like now and some of them said they want to come back to see for themselves at some point."
For several graduates, their Indiana Tech education helped them achieve great things once back home.
Zainal Bin Madasin is a state branch director for the Fire and Rescue Department of Malaysia.
Ribin Bin Wahid is Sabah's Federal Agricultural Marketing Authority director.
Mizam Bin Maarof is the public relations secretary to Sabah's Minister of Law and Native Affairs.
Some work in the private sector while others are business owners.
"They had really fond memories of Indiana Tech and talked highly about Dr. (Jeffrey) Walls and Dr. (Sherrill) Hamman. Many of them had their children and families while they were here so it was a memorable time in their lives."