Quick Q&A with Dr. Rumsey, new associate dean of the COE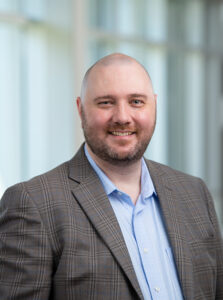 Earlier this year, Dr. David Rumsey, a 10-year teaching veteran within Indiana Tech's College of Engineering, was promoted to associate dean of the college after the retirement of another Tech stalwart, Gary Messick.
Indiana Tech Magazine caught up with Dr. Rumsey to ask him a few questions about the future of the College of Engineering.
ITM: How do you feel about your new role within the COE?
Dr. Rumsey: I am excited about the new challenges and opportunities in my position. Having spent 20 years in the classroom, 10 of them at Tech, I am looking forward to the opportunity to serve in another area of the university.
ITM: What kinds of visions and goals do you have for the COE?
Dr. Rumsey: One of my goals is to ensure that every program in the COE and the School of Computer Sciences either pursues specialized accreditation or has appropriate industry standard certifications. Another goal is to increase the number of engineering technology/technician degrees Tech offers. A final goal is to create online options for as many engineering and computer science degrees as we can. While this does create challenges, I believe they are all ones that we can overcome. For example, the EET program sends electronics kits to every student so they can perform laboratory experiments at home. In addition, the EET program will offer immersion weekends that will challenge students with short-term projects that need to be completed quickly. This sort of adaptation will enable us to offer more degrees with online options.
ITM: Over the past 10 years, what has impacted you or impressed you most about the growth or progress of the university? Or, perhaps, what do you feel has been the most significant change?
Since I arrived at Indiana Tech I have been impressed with their focus on career-oriented programs. We strive to offer degrees and programs that will enable students to get jobs in their fields of study and lead a life of significance right after graduation. One of the most significant changes I experienced in the EE/CPE program was the willingness of the university to invest capital money to purchase new equipment so that the EE lab has modern equipment used in industry.
ITM: Is there anything else you would like to add?
Dr. Rumsey: I have loved my first 10 years at Tech and am looking forward to my next 10 years. Aside from work, I have been married to my lovely wife, Suzy, for 18 years. She is a professor at Purdue Fort Wayne. We love living in Fort Wayne with our five cats. Yes, we have five cats. But, I have developed a formula that says as long as you don't have more than three cats per person in the household you are not the 'crazy cat people.'
Dr. Rumsey has a master's and bachelor's in electrical engineering from Purdue University. He received his Ph.D. in applied mathematics from Bowling Green State University.
Professor Dusseau honored for outstanding performance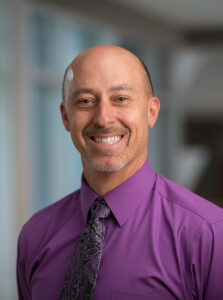 Dr. Steve Dusseau, professor of industrial and manufacturing engineering, earned the 2020 Distinguished Faculty Advisor Award from SME (Society of Manufacturing Engineers) in August. This award, established in 2011, is presented to SME student chapter faculty advisors for their continued oversight, engagement and awareness efforts on their local campuses, advocating for students and the manufacturing industry.
Originated in 1932, SME connects manufacturing professionals, academia and communities, sharing knowledge and resources to build inspired, educated and prosperous manufacturers and enterprises.
Faculty advisors utilize their expertise to integrate real-world design projects into their classrooms, offer onsite research lab experience, sponsor attendance at industry conferences and co-authorship of scientific papers published in peer-reviewed journals and professional conferences.
"Dr. Dusseau's effort as an SME student chapter faculty advisor is outstanding. In the last year, Steve led a volunteer day at the Fort Wayne Rescue Mission; arranged a plant tour of Master Spas for SME students; continued the popular SME Speaker Series with a speaker from Master Spas; conducted an SME membership drive; and completed the accountability process to receive annual funding from SME Headquarters," said Dave Aschliman, dean of Indiana Tech's College of Engineering. "Steve's national recognition, receiving the SME 2020 Distinguished Faculty Advisor Award, is well deserved."
Dr. Dusseau was hired by Indiana Tech in 1996 to head up its industrial and manufacturing engineering program.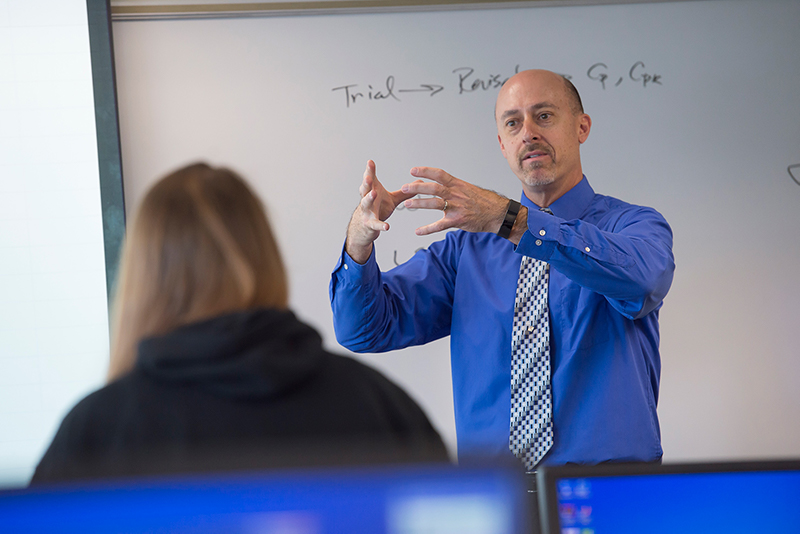 College of Engineering adds three new professors to its faculty

Dr. Said Abushamleh, Assistant Professor of Electrical Engineering: Dr. Abushamleh earned a Ph.D. in Electrical, Electronics and Communications Engineering from the University of Arkansas at Little Rock. He came to Indiana Tech from the University of Nebraska at Kearney where he was assistant professor of electrical engineering.
Dr. Asaduzzaman Mohammad, Assistant Professor of Electrical Engineering: Dr. Mohammad earned his Ph.D. in Electrical and Electronics Engineering from Purdue University in 2020.
Dr. Mauricio Torres, Associate Professor and Chair of Mechanical Engineering: Dr. Torres has a Ph.D. in Industrial & Systems Engineering from Florida International University. He came to Indiana Tech from Northern Kentucky University where he was associate professor and director of engineering technology.