Professor Lombardo takes on crucial role with the City of Fort Wayne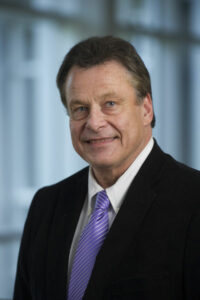 As the lead of Indiana Tech's Center for Criminal Justice, Dominic Lombardo works tirelessly to make sure the university is sending the most effective CJ graduates into the world.
Now, after a July appointment by the City of Fort Wayne, Professor Lombardo is helping the Fort Wayne Police Department make sure it is putting the most qualified police officers in leadership positions within the force.
On July 1, Lombardo was sworn in to be a member of the FWPD Merit Board Commission. This commission administers testing for promotions to merit rank positions, creates billets for merit rank positions and hears appeals on performance evaluations for police officers.
Lombardo's four-year appointment was approved by Fort Wayne Mayor Tom Henry. His primary responsibilities will involve promotional processes that allow patrol officers to become sergeants and sergeants to becomelieutenants.
"I am humbled and excited to be a part of this process," Lombardo said. "In today's environment, it is vital that officers who are promoted to supervisory positions be the best qualified and exhibit the utmost professionalism. Both the Fort Wayne community and the FWPD deserve that, and I am committed to helping make it happen."
"Because of his expertise in law enforcement and his positive reputation in the local law enforcement community, Professor Lombardo's appointment to the Merit Board Commission is a victory for the City of Fort Wayne," said Dr. Anne Gull, dean of Indiana Tech's College of Arts and Sciences. "Indiana Tech is proud of his accomplishment, and we know he will do an excellent job."
Born and raised in Fort Wayne, Lombardo enjoyed a stellar 14-year career with the Los Angeles Police Department.
During his career with the LAPD, Dominic became an expert on gang culture within the city. His responsibilities included gathering intelligence on gang activities, investigation and clearing of gang-related homicides and overall suppression of gang-related criminal activity within the Los Angeles area. While developing into a specialist in this area of law enforcement, Dominic was called upon to provide training to several other agencies within Los Angeles County and other agencies that were less experienced in dealing with the growing gang-related activity that was infiltrating their jurisdictions.
Lombardo has been with Indiana Tech's Center for Criminal Justice since June 2013, sharing his experiences from the force while stressing the societal necessity for an effective, fair and trustworthy criminal justice system.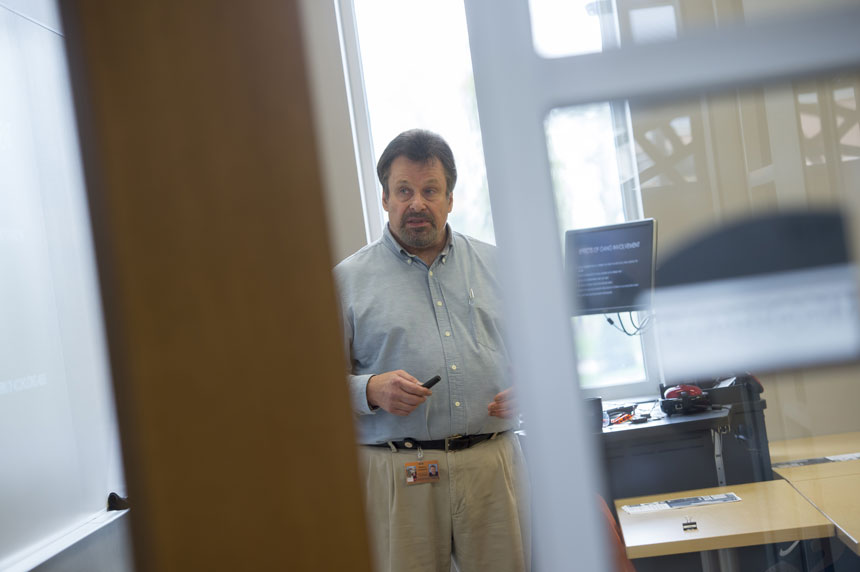 "Law enforcement has played a major role for most of my life—first as a member of the Los Angeles Police Department and now as the chair of the criminal justice program here at Indiana Tech," he said. "It is a huge responsibility to play a role in the future of the FWPD, just as it is to be responsible for instructing and mentoring our criminal justice students here at Indiana Tech."
Visit our website to learn more about Indiana Tech's Center for Criminal Justice.
Tech adjunct, WPTA chief meteorologist, Leach, wins Murrow award
Matt Leach, an adjunct professor within Indiana Tech's communication program and chief meteorologist at ABC21 in Fort Wayne, earned a Regional Edward R. Murrow Award in April.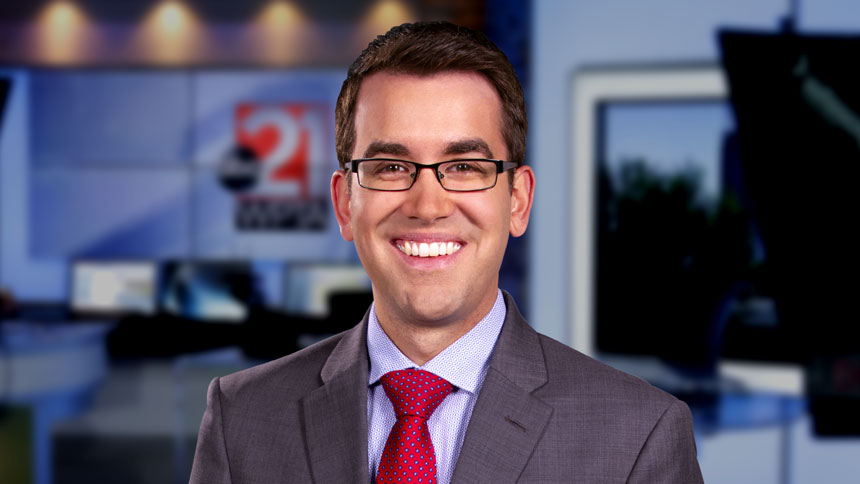 Fort Wayne television stations are part of Region 7, which comprises broadcasters based in Indiana, Illinois, Michigan and Ohio.
Leach's entry, the multi-platform project "Matt's Weather School," was honored for Excellence in Innovation. The digital, social media and broadcast components featured Leach as "professor" and host of bite-sized weather lessons built for children and a 30-minute television program. Lessons focused on specific weather phenomena, with an emphasis on local meteorological events.
He has been an adjunct with Indiana Tech since 2018.
Lee's achievement a milestone for health information management program
In July, Jade Lee became the university's first health information management graduate to pass the Registered Health Information Administrator exam.
The RHIA is a timed, computer-based exam, ranging between 170 and 200 questions. Candidates have four hours to complete the exam. It is administered by the American Health Information Management Association (AHIMA), the leading professional association for health professionals who work in health information management.
By passing this exam, Lee has demonstrated a comprehensive knowledge of medical, administrative, ethical and legal requirements and standards related to health care delivery and privacy of protected patient information.
Lee's achievement is another positive step for Indiana Tech's Bachelor of Science in Health Information Management. In May, the university announced the program—which is delivered entirely online—earned accreditation from the Commission on Accreditation for Health Informatics and Information Management Education (CAHIIM) through 2029.
In an important recognition of the quality and comprehensiveness of its program, Indiana Tech received notification on accreditation from CAHIIM after an extensive review process. The comprehensive program review, conducted by the Health Information Management Accreditation Council and the CAHIIM Board of Directors, recognizes all of the ways in which Indiana Tech's program meets the stringent, nationally established CAHIIM 2012 Accreditation Standards.
The Health Information Management program is the second Indiana Tech degree program to earn CAHIIM accreditation. Its Health Information Technology (HIT) program, an associate degree program also offered online, earned CAHIIM accreditation in 2015.
"This designation ensures that our program provides students with up-to-date experiences to prepare them for success in the workplace," said Dr. Anne Gull, dean of Indiana Tech's College of Arts and Sciences. "Health information and non-clinical health fields are growing rapidly. The need for accurate information stored safely following privacy regulations is more important now than ever before."
Described by the AHIMA as a mix of business, science and information technology, HIM is a growing field; between 2018 and 2028, the Bureau of Labor Statistics projects nearly 20% growth in employment for HIM professionals. Some of the core responsibilities of professionals in this field include:
Acting as a liaison between clinical, operational and administrative functions.
Managing electronic health information records like lab results, clinical data and patient histories.
Keeping organized, accurate health care data for efficient processes.
Implementing new technologies and tools to improve patient care practices.
Guarding the privacy and security of patient private health information.
Some of the positions a degree in HIM prepares graduates for include information security manager, coding manager, health information director/manager, application systems analyst, data quality manager and medical office administrator.
Learn more about Indiana Tech's health information management and health information technology degree programs at academics.indianatech.edu.