On a beautiful Thursday in May, five Indiana Tech women participated in a gratifying volunteer experience as they helped build a house during Habitat for Humanity of Greater Fort Wayne's Women Build initiative.
The build site was at Renaissance Pointe, just south of downtown Fort Wayne.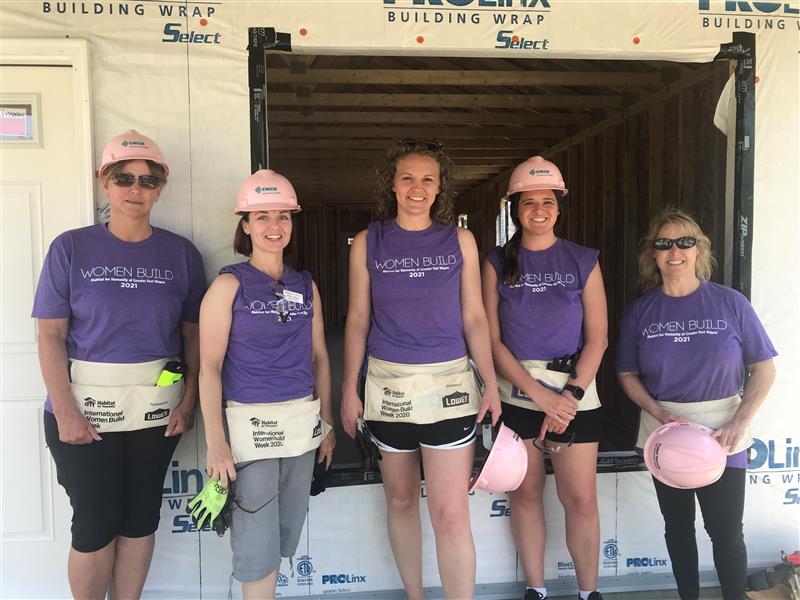 Peggy Canales, associate professor; Jennifer Mahocker, administrative assistant; Bethany Ballard, director of student engagement; Erin Johnson, associate director of advancement and grants administration; and Melissa Lavin, lecturer; worked alongside Habitat Fort Wayne crew leaders and one of the future homeowners to hang soffit and fascia around the whole house, prepping it for window installation and siding.
"It was a great learning experience; we were introduced to one of the Habitat clients who was working to build his sweat equity toward a house of his own," Professor Canales said. "The Habitat personnel were very kind and great teachers for us as most of us had never done exterior trim work before."
Habitat for Humanity of Greater Fort Wayne (Habitat GFW) dedicates six weeks to Women Build, during which volunteer teams—comprised mostly of women—help build homes for Habitat GFW partner families. This year, 350 volunteers came together to hammer alongside one another and help make the dream of homeownership a reality by starting four Habitat homes in the Renaissance Pointe neighborhood.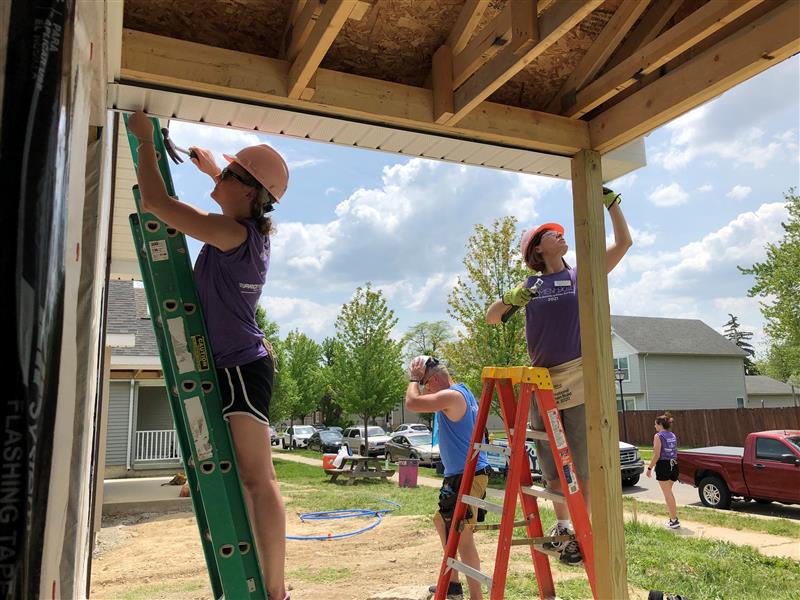 Families who are eligible to partner with Habitat GFW must have a need for housing, a willingness to partner with Habitat and an ability to pay a 0% interest mortgage with affordable payments based on their income. Each family must complete 250 hours of sweat equity and a variety of classes, which include financial capabilities and homeowner readiness topics. They must also allocate $1,000 toward the purchase of their home.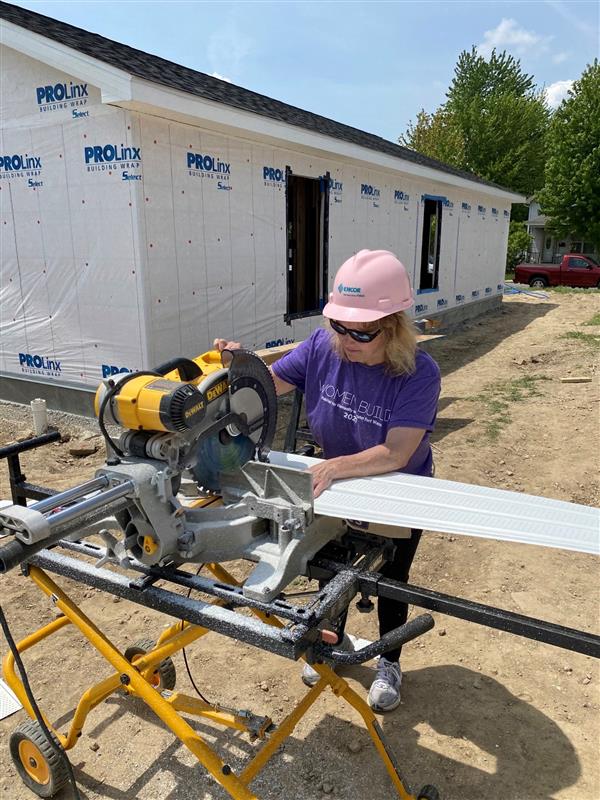 If you live in the Allen, Huntington or Wells County area and want to learn more about Habitat GFW's mission or volunteer opportunities, visit habitatgfw.com/volunteer. If you're outside the greater Fort Wayne area, visit habitat.org.
Also, check out Habitat for Humanity ReStores in your community. Habitat ReStores are independently owned reuse stores operated by local Habitat for Humanity affiliates that accept donations and sell home improvement items to the public at a fraction of the retail price. Proceeds are used to support local Habitat for Humanity initiatives.