Kafuba Donzon has a knack for networking, recognizing opportunities and fearlessly capturing them. Ingrained in him is a passion for family, travel and a deep-seated desire to help others.
When he was nine years old, Kafuba's parents immigrated with him and his three siblings from West Africa to the United States so their family could have more opportunities (his parents had two more children once in the States). At first, the tradeoff was a culture shock—from food and language differences to riding a school bus for the first time. But soon, opportunities arose; one came in the form of athletics.
Kafuba wrestled for two years at Darton College, where he was team captain, won numerous awards and graduated with an Associate of Applied Science. He continued his successful wrestling career at Indiana Tech, earning even more recognition. At Tech, he met Coach Mike Ester, who made a lasting impression.
"I knew I wanted to get into a field where I could help people," Kafuba said. "But when I first came to Tech, I was on the verge of failing. I was a good student at Darton, but at Tech, a lot changed… maybe because I was in an unfamiliar environment. But Coach Ester put me in the right mindset and helped me get my act together."
Kafuba also benefited from Tech's smaller class sizes, the support and camaraderie among the athletes and the professors' personal attention and real-world experience.
"I use professor Jack Phlipot as a good example because he used to work in the medical device field," Kafuba said. "He would tell us stories about his experience and what to expect, what we needed to know, what was important and not important. Being able to network with different people was also helpful."
Kafuba credits university supporter Larry Lee, as well. Larry is the owner of Leepoxy Plastics; his company is the namesake for the Leepoxy Award for Teaching Innovation, which is given out annually at Indiana Tech.
"Larry has been instrumental in my success," Kafuba said. "He has helped guide me through some of my struggles and continues to help me as I gain more experience as a business owner."
In 2014, Kafuba graduated with a Bachelor of Science in Biomedical Engineering. In the eight years since then, he has gotten two master's degrees, started his own home care business and begun traveling the world, using his networking skills at every juncture.
Initially, Kafuba worked for Zimmer Biomet, a biomedical device company in Warsaw, Indiana, before becoming a consultant for a Florida-based company—a move encouraged by a mentor and former boss. But he began to think about how he could make a more significant impact in the lives of others.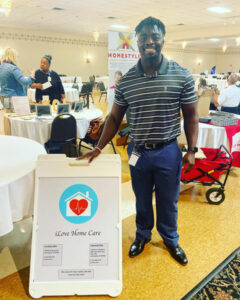 So, with assistance from his brother and advice from a friend who owns a home care business in Tennessee, Kafuba started iLove Home Care in 2019.
iLove Home Care provides clients with non-medical care in their homes, assisting them with activities of daily living such as personal care, laundry, errands, companionship and more.
"We do what we can to keep people in their homes," said Donzon. "My family is very close. My grandma never went to a nursing home and was always very happy. She enjoyed being around her family and in a familiar environment."
Kafuba left consulting in February 2021 and now works on his business full time. He opened his second location in Indianapolis last year and would like to offer services nationwide, eventually. He is currently working on certification to add nurses and physical therapists.
On his success, Kafuba said, "I didn't come from a rich background, but we had each other, so that made a big difference. I'm proud that I was able to work hard to get this far and meet the people that have helped me. Because sometimes you just can't make it on your own. I've made a lot of great connections with people who were able to guide me."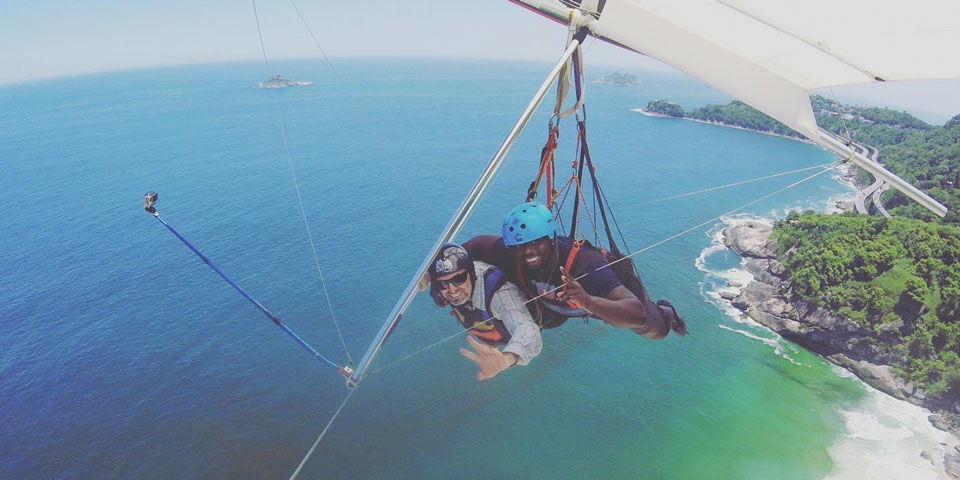 But life can be hectic when you own a business, and Kafuba believes it is essential to have fun. He has begun to travel the world, having already visited many places in the U.S., New Zealand, the Dominican Republic, Canada, Mexico. He even returned to his roots in west Africa. But his favorite location so far is Australia because of its animals and vibrant colors. Oddly enough, it was yet another personal connection that took him down under. His second-grade teacher, who taught in the U.S. as part of an exchange program, regaled her students with stories of Aussie culture.
"I had never heard about Australia until I met her," said Kafuba. "We kept in contact. When I graduated from Indiana Tech, I saved my pennies and went there for two weeks."
Now he has his sights set on visiting and experiencing all parts of the world, including Antarctica.
"I like going to different places and seeing the animals, the culture, the people, the food, everything," said Kafuba. "I just gotta go and see what the world has to offer me."
My advice to students is to never give up. Chase your dreams, and don't be afraid to take risks and try new things. Even if it doesn't always work out, you'll learn something. Then apply that knowledge to your new goals. And don't be afraid to put yourself out there and network with people. You may not need each other's services now, but maybe you can work together in the future.