Do you remember waiting for the arrival of holiday toy catalogs and fliers? Sometime after Thanksgiving, the mailbox would overflow with their weighty appearance. It was always a day of great excitement.
This is how I feel when a letter or email from an alum arrives with a previously unseen picture included! It makes me smile and immediately want to share this golden moment with my team, our staff photographer and the editor of this magazine. We all get a lift from seeing a small slice of our university's history.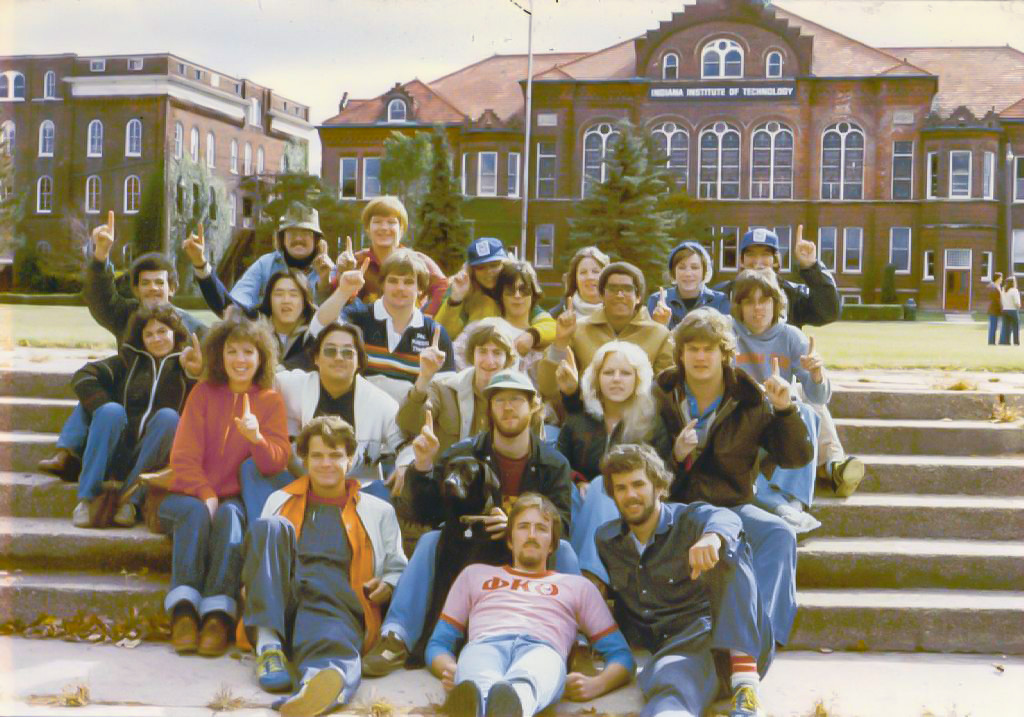 So that's my main message to you for this issue: Send us your pictures! If you are organizing closets, desk drawers or storage on your phone and you come across photos from days spent at Indiana Tech, fire them my way via mail or email. You can even text them to me. If you can recall, include the date, a short description of what's going on and the names of the people in the photo.   
Online alumni, this applies to you, too! Send us photos from your time studying at home or work. I am sure you have them. You likely texted them to friends or family showing them how stressed you were over an assignment, or you have photos from celebrating your graduation. Your history is part of the Indiana Tech story too, so share, share, share! 
The arrival of a previously unseen photo exceeds the excitement of the moment. They give us a glimpse of a moment in time from a student perspective. Each picture is a valuable addition to the Indiana Tech story and becomes an asset in our photo archive. They are saved for posterity and can be shared with other alumni to spread memories and joy. Each homecoming we share slideshows at alumni events so they will come out of the dark boxes and drawers we all store pictures in and be seen by others over the years to come.   
So, dig deep and show us YOUR Tech from YOUR time. Your photos do not have to be professional or polished—the more informal they are, the better, in my opinion. And don't be shy—we'll accept party pictures, silly pictures, group pictures, campus pictures, posed pictures, your favorite faculty pictures. I am greedy and want them all! In the coming months, I would love to be overwhelmed by photos. As we build towards our 100th anniversary, these will be a great resource for the celebration and fantastic addition to the archive.  
Don't let me down, Warriors!

Your ever-hopeful director of alumni relations, 
Kristi Jarmus