Each fall, Indiana Tech hosts a variety of events that engage our students, alumni, faculty and staff, celebrate longtime friendships, and build new connections among all those who call themselves Warriors. Fall 2022 will bring a wide range of opportunities for our Tech community to come together for fun and fellowship and to support the next generation of students pursuing their college degrees.
TWIST XXXIII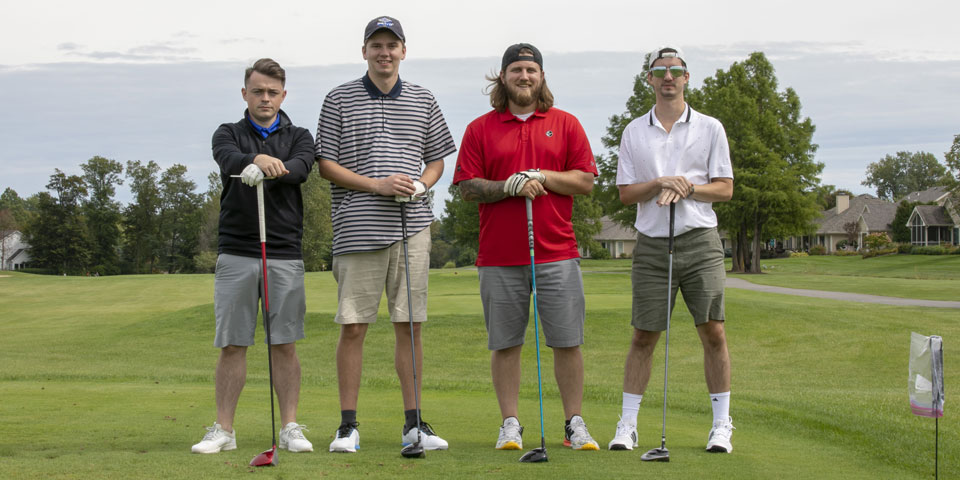 On Sunday, Sept. 18, Warriors will hit the links for the 33rd annual TWIST golf tournament. TWIST is an Indiana Tech tradition started by former professor Walter Trask and current professor Dr. Jeffrey Walls. The event brings together faculty, staff, alumni, community leaders and, of course, students in a relaxed game of golf for a good cause. All proceeds from this event benefit the Moore/Trask Scholarship and Warrior Athletics. To register to play in this year's TWIST tournament, visit indianatech.edu/twist-xxxiii.
Homecoming 2022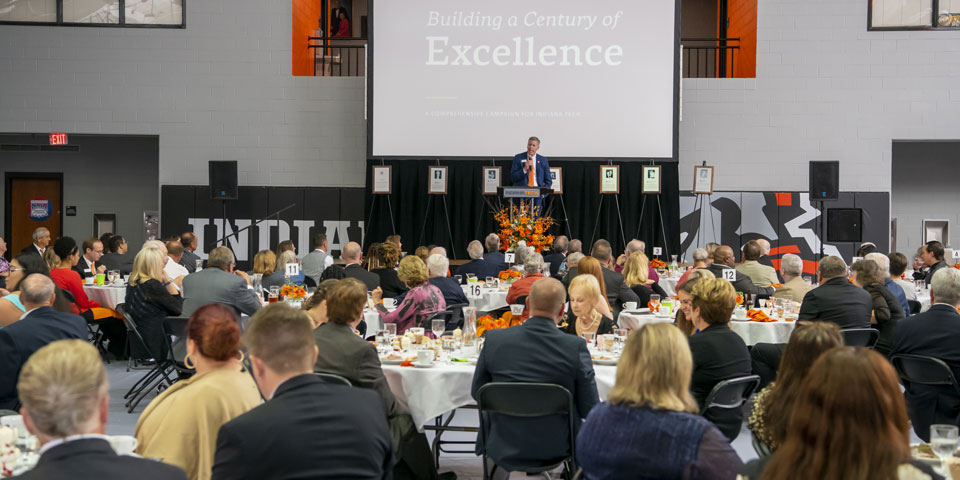 Homecoming and Family & Friends Weekend takes place Friday, Sept. 30, through Saturday, Oct. 1. Popular events returning this year will be the Hockey Game Orange Out on Friday night; Party on the Square on Saturday; the Alumni Reunion and Awards Ceremony on Saturday; and the Alumni Social on Saturday evening. Indiana Tech athletic teams will also compete at home throughout the weekend.
Visitors to campus that weekend can also tour the brand new addition to the Zollner Engineering Center, the first portion of the Zollner Engineering Center Expansion and Renovation project to open this fall. Learn more about the events happening homecoming weekend and register to attend at indianatech.edu/homecoming-2022.
Building a Century of Excellence Campaign
On the evening of Friday, Sept. 30, the university will launch the public phase of its Building a Century of Excellence Campaign with a gala celebration for campaign donors, supporters and friends of Tech in the Schaefer Center. Launched in 2019 with a leadership giving phase, Building a Century of Excellence seeks to enable Indiana Tech to better serve students as they prepare for careers in an increasingly competitive, global job market and build lives of significance and worth.
Thanks to a wide range of generous supporters, this impactful fundraising initiative has already raised over $21,000,000 of its $26,235,000 five-year goal. The Building a Century of Excellence gala will celebrate the success of the campaign to date, and help continue the momentum towards reaching the overall campaign goal. Learn more about this vital initiative for Indiana Tech's future at campaign.indianatech.edu.
Indiana Tech's Athletics Hall of Fame
Indiana Tech's Athletics Hall of Fame will also induct its newest class during homecoming weekend. Four individuals—Mark Baptist (soccer), Ashley Hamilton (volleyball), Josh Judy (baseball) and TB Smith (men's basketball team chaplain)—and the 2011 women's lacrosse team will be inducted during the Hall of Fame ceremony on Saturday, Oct. 1, in the Schaefer Center. To learn more about this year's inductees and to purchase tickets to the dinner and induction ceremony, visit alumni.indianatech.edu/hall-of-fame-registration.
Summit Music Series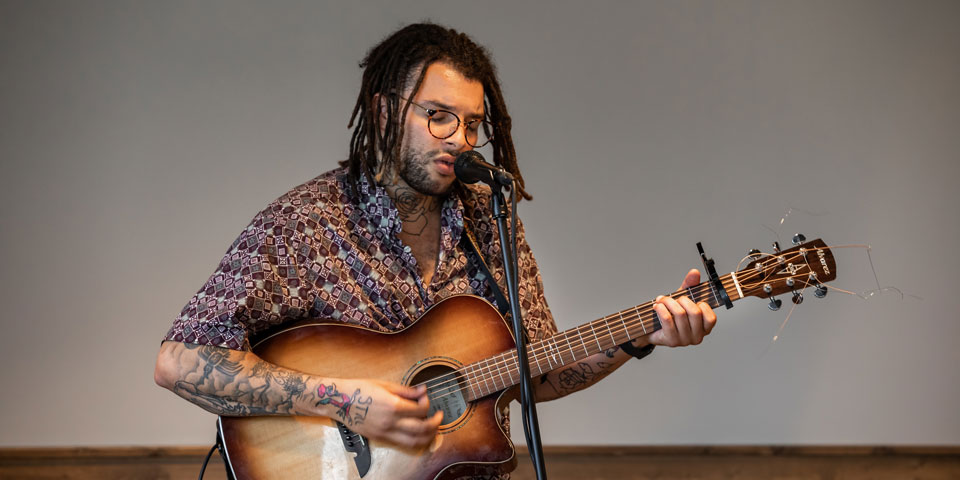 Indiana Tech, with the support of the Auer Foundation, will host seven concerts on its main campus at Central Grounds coffee shop as part of the Summit Music Series. All performances are free, and all are welcome to attend.
The first show will feature Jesse MacLeod on Monday, Aug., 22 at noon. A former hip-hop artist and son of blues man, Doug MacLeod, Jesse MacLeod has crafted a sound that is right where Americana, roots rock and pop meet.
The Edward D. and Ione Auer Foundation is a private charitable foundation based in Fort Wayne, Indiana, that awards grants exclusively for charitable purposes. Ione Breeden Auer created the foundation in 1984. Funding for the foundation comes from lifetime gifts from Edward D. and Ione Auer, as well as the proceeds of their estates.