Aleman takes advantage of Tech's real-world learning opportunities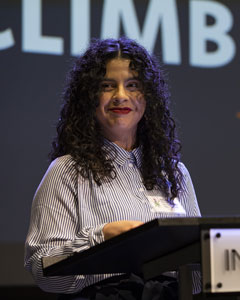 Indiana Tech takes pride in pairing students with real-world learning opportunities that will put them in advantageous positions when it's time to enter the job market. The beginning of Gicell Aleman's professional career is a perfect example of what good can happen when one takes advantage of such opportunities.
While she was a student, Gicell was active in several student organizations at Indiana Tech—primarily its chapter of the Society of Manufacturing Engineers (SME). In April, four months after graduating from Tech with a Bachelor of Science in Computer Engineering, Gicell was hired as a manufacturing engineer by Valmet, a Finnish developer and supplier of process technologies, automation and services for pulp, paper and energy industries.
"Being involved with different organizations at Indiana Tech allowed me to be better prepared for what it is like in industry," Gicell said. "It taught me how to talk with different kinds of people and how to put my name out there."
SME is an association of professionals, educators and students committed to promoting and supporting the manufacturing industry. Gicell joined SME at the urging of engineering professor Dr. Steve Dusseau. After a successful stint as chair of Indiana Tech's chapter, she was asked by SME to join its Member Council, which leads member engagement activities of SME's volunteer networks.
"When I started with SME, I never would have predicted that I would be where I am now," she said. "I have used my voice to help amplify SME on a national standpoint and that has allowed me to grow my network of people and learn to be a better leader."
Which takes us back to Gicell's hiring by Valmet.
In November 2021, Gicell was in Michigan at the SME function where she was inducted into the Member Council. Without her knowledge, the council's chair passed Gicell's resume and contact information along to his boss at Valmet. An interview was given in, as she said, "a blink of an eye."
"It was all through talking, networking and letting people get to know me that I was able to receive these opportunities," she said.
At Valmet, Gicell's department is responsible for assembling actuators—the components of a machine that are responsible for moving and controlling a mechanism or system. As a manufacturing engineer, she is responsible for troubleshooting and fixing problems on the line or designing solutions that could improve the line's process. Valmet is also giving her ample opportunity to put her computer engineering skills to use, as well.
"In my department, they use circuit boards for every actuator, so I am able to help with that side if needed. I am also working on a software change in the company, but we are hoping this will be spread to the other facilities worldwide," she said. "I am getting the chance to learn whatever I find of interest, too. I am learning what a manufacturing engineer does and getting my hands dirty with assembling things on the floor so I can improve."
Gicell admits transitioning to a new stage of her life was a bit nerve-wracking, but something she is becoming comfortable with.
"I was not ready to move on after graduation—all my friends and I ever knew as students was how to be students," she said. "Changing into adulthood was a bit scary and thoughts of, 'am I really ready?,' started creeping through. But I am here—almost five months into my job—and I love it."
Professor Joyner's Explorer Post impresses at National Robotics Challenge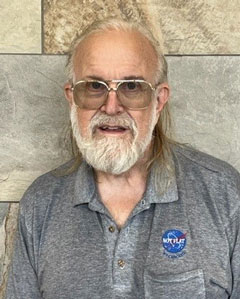 In April, Indiana Tech's Explorer Post 2829, advised by longtime physics professor, Dr. Rex Joyner, enjoyed another impressive showing at the National Robotics Challenge in Marion, Ohio. The competition is the longest-running open-platform robotics competition in the world.
The 12-person team, consisting of local boys and girls from 6th grade through college, earned 10 awards—two gold, three bronze and two silver. In addition, three students were nominated for the NRC's top prize, the Honda Innovation Award.
On a national level, the Exploring program was started by the Boy Scouts of America, and it is open to both boys and girls from grade 7 through age 20. It was created to motivate participants to learn about different career fields—thus posts are organized to promote specific fields, such as firefighting, police work, medicine, piloting, etc. Posts are sponsored by organizations with expertise in that field.
Indiana Tech's Explorer Post 2829 is devoted to promoting engineering in general in the Fort Wayne area, with a particular emphasis on robotics. It was founded in 1995. Since then, the post has won nearly 200 awards, including 54 gold awards and 11 Honda Innovation Award nominations.